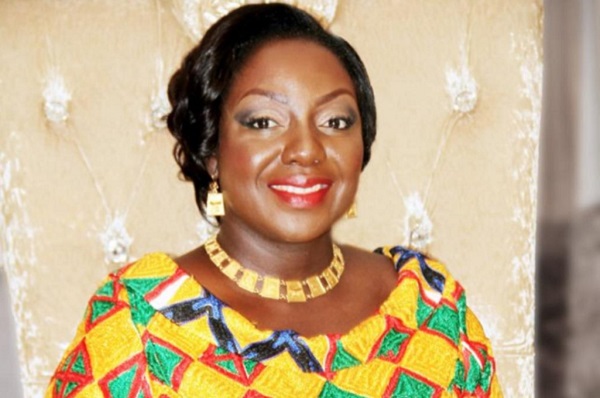 Lady Julia
Lady Julia, the wife of Asantehene Otumfuo Osei Tutu II says nothing can stop women from achieving their dreams.
"Women have a fair chance of succeeding if they work hard and have positive role models to inspire them."
Speaking at an event to mentor adolescent girls in the Asante-Akyem North District of the Ashanti Region, Lady Julia inspired the young women to surmount their problems through acceptable behaviour.
The programme, which was organized by the Otumfuo Osei Tutu Charity Foundation (OOTCF), sought to empower the youth, especially girls, to add value to their lives by acquiring employable skills through apprenticeship training or formal education.
She cautioned them to stay away from pre-marital sex which has the potential of killing their dreams and aspirations.
For her, it takes discipline and sense of purpose to keep one's dream alive and work towards achieving it.
Lady Julia said nobody was born to be a failure in life and urged young people to disregard the notion that only a particular group of people would succeed in life.
"Everything can be achieved if our hearts believe and our minds conceive it, success is within our reach," she told the audience.
Lady Julia bemoaned the rise in teenage pregnancies in the area and admonished the youth to abstain from sex, pointing out that HIV/AIDS is also real.
Executive Director of OOTCF, Dr Thomas Agyarko Poku, explained that the mentorship programme is to empower and encourage young people to live decent lives and acquire employable skills for a better future.
From Ernest Kofi Adu, Kumasi
---
---
Most Watched Videos
Most Read News